Searchlight - Finds Sensitive Data on a PC or Server
PeteFinnigan.com Limited is the reseller for Custom Computer Program's Limited product Searchlight. We chose to represent this product as it has a strong fit with our core services, trainings and products. We focus on the security of data within the Oracle database and Searchlight focuses outside of this on the operating system and files. We feel this is a good co-operation with our offerings.
Searchlight can be used to search a PC, Server or attached network drive for sensitive data.
Out of the box Searchlight provides two very useful pre-defined searches, one that searches for Credit Card details and one that searches for Personal Data. These pre-set searches allow users to search their systems immediately for sensitive data that may be stored throughout their network.
Searchlight is a very powerful search tool that searches any type of file and provides many advanced features, as detailed on the features page.
Here is the Searchlight main interface: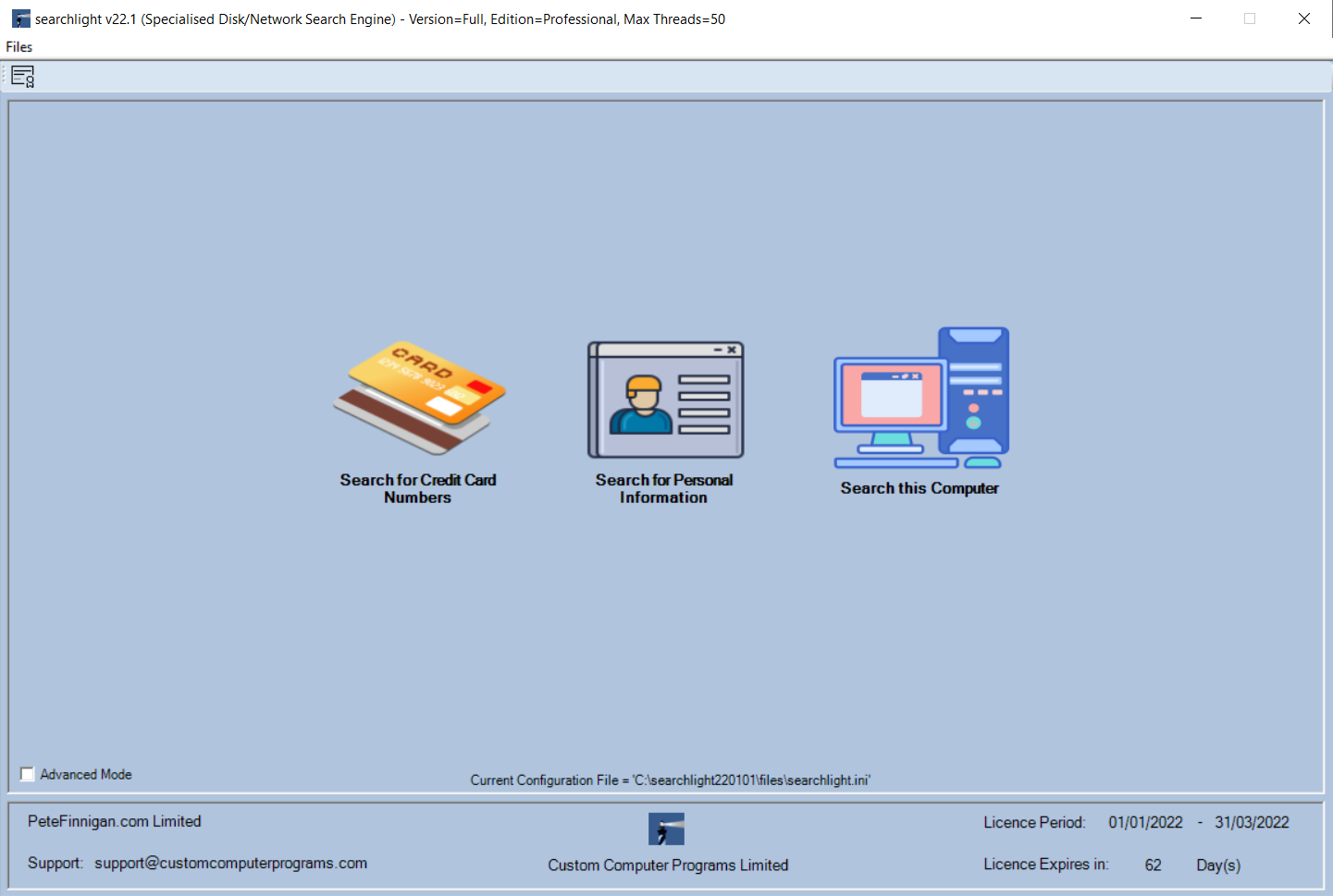 Searchlight is useful in the case of assessing where all personal data is located as part of work to comply with GDPR. To properly document all personal data and its use we must first find it. Here is a screen shot of the personal data search screen:
Searchlight is a Windows based software and it can be used by a business user or a technical person to easily locate data on a PC or attached drives.
Learn More About Searchlight
Searchlight Features

Purchase Searchlight Licenses

Searchlight Articles

Searchlight Blogs

Searchlight RoadMap

Searchlight Home
Like to Purchase, More Details?, Want To Partner?
Please email info@petefinnigan.com to enquire about the product; You can purchase a license for Searchlight from us. Please email for details.