Just a short blog to wish my company PeteFinnigan.com Limited a happy 19th birthday. 19 years ago today, the 12th February 2003: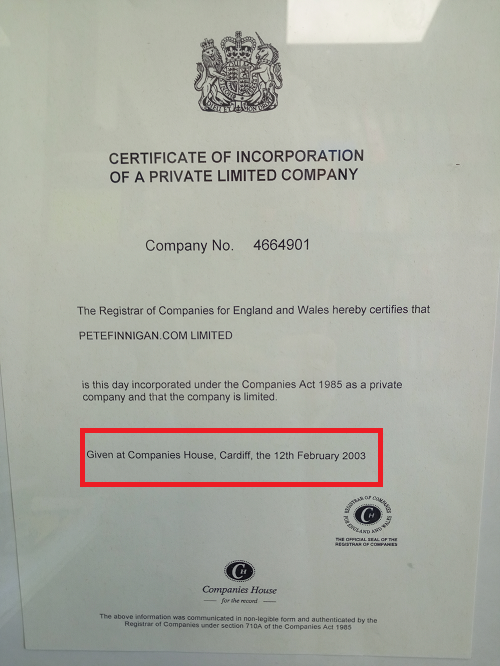 I registered and launched the company 19 years ago to specialise in all things Oracle security. We focus on three main areas:


Consulting in the area of Oracle Database Security: We have many years experience in performing detailed security audits of Oracle databases; helping people design audit trails; secure code reviews of PL/SQL; SSL; OKV; VPD; DV and much more


Expert Training in Oracle Security: We have currently 10 days of training materials that can be taught in one day, two day and also a three day class. We have also in the past done five day events. We teach a lot of areas including securing data in Oracle, how to perform a security audit, Database Vault deep dive, Secure coding in PL/SQL, Forensics, GDPR, Appreciation of Oracle security and more


Software products to help secure your data: We currently have software products that we have developed and sell; all except one in the Oracle security space


Thanks for listening and here's to another 19 years!!
As always please email me pete at petefinnigan dot come or talk to me on social media DMs